Red is my absolute favorite color. When I think of red, I think of power, passion, love, and fire. Today I am going to share 2 of my favorite one-piece outfits in RED! First, let's start with a piece from Wolf & Badger, a Ruby Sequin Caftan which is currently on sale for $191.00 USD. This is a piece I would wear out to brunch or even a night out at a nice wine bar.
Since this piece is made for women, I wore a nice black t-shirt I got at target and a big chunky necklace from Aldo. I wore gold-colored jewelry because I feel like it makes the outfit really pop and look fancy.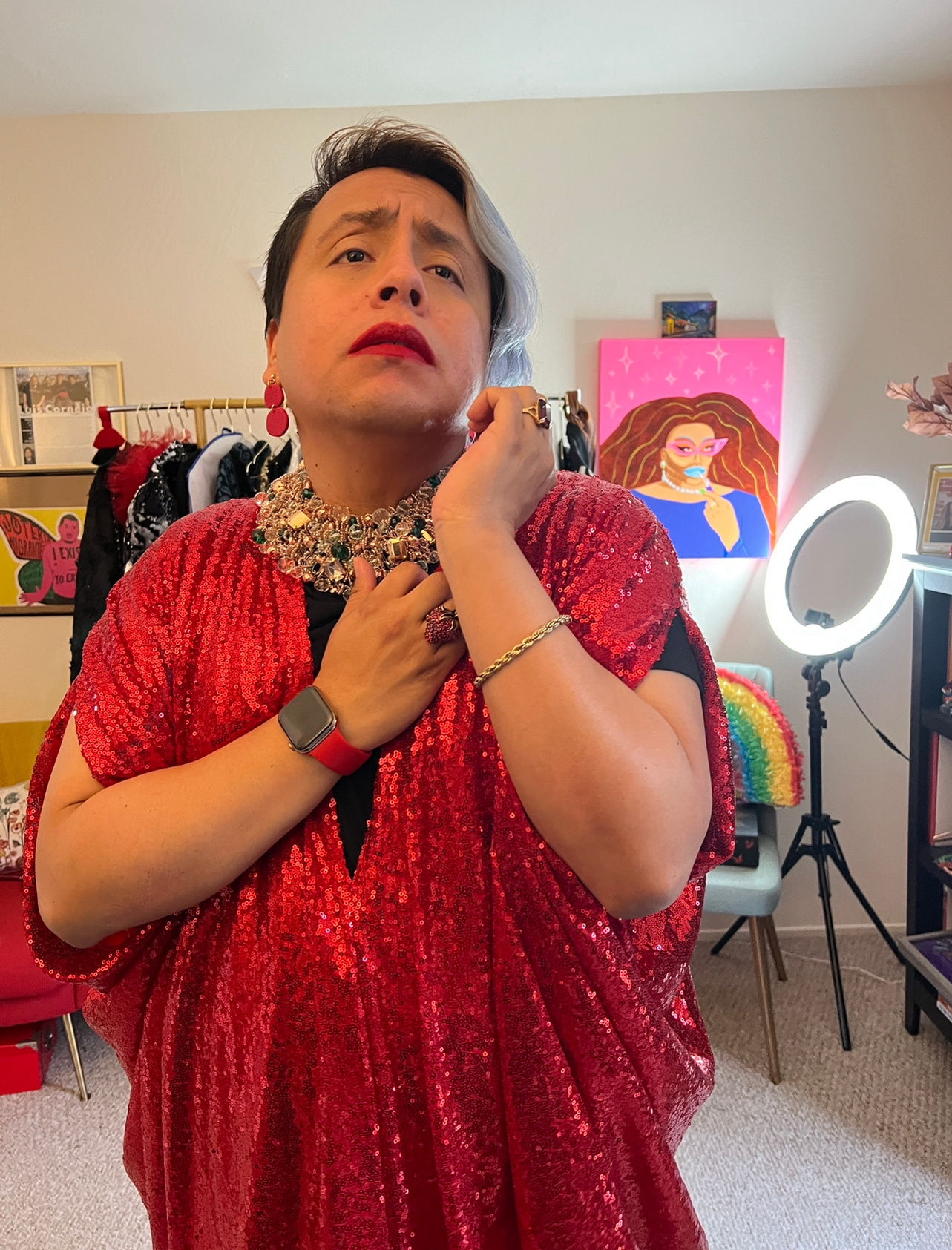 Another one of my favorite pieces is this Red Sequin Jumpsuit from Eloquii! You may have seen me wear this piece in person or in my photoshoot with As You Are Magazine. It's currently sold out, but you can get on the waitlist.
Other options for this red jumpsuit:
This Zachics one is similar to the one I have, except it has a giant V neckline. Price is $167.95
Or this one from Luxedress which is on sale for $195.00.
It can be pretty hard to find these outfits in larger sizes, but I usually get an XL or 14-16 in women's size. I personally prefer a looser fitting to give me some room to move around.
Make-up-wise, I use the classic Ruby Woo lipstick from MAC, which retails for $21.00 USD. This red is not only glam but also gives you a clean matte look for a night out!
Do you walk on the wild side and wear red?